What is the Best Web Hosting for Small Business? This question comes up numerous times. The reason for this is that it is not an easy question to answer as there are numerous hosting providers.
Plus, small business owners want to make sure they are making the right choice. As most are aware of the importance of having a well-optimized website for desktop computers and mobile devices.
According to a poll of 2000 US internet users done by emarketer.com:
36% of the respondents do research online, and that's how they locate small businesses locally
35% use word of mouth
8.4% find a store by walking into it first
As you can see, being online is important waiting for people to stumble into your business is a major mistake. That means you lose close to half of your customers by ignoring online marketing if you are not online.
Now you can see why building a strong web presence is so important. Building a website used to be hard, but it has gotten easier with time. I want to congratulate you on taking the step of creating your own website. The savings of doing your website marketing can be crucial for businesses on a tight budget.
Things To Look For In Small Business Web Hosting Services:
Flexibility (It is crucial that you look at the terms of service before picking. There is nothing like building a site and then losing it because you violated one of their terms of service.)
Affordability
Ease of use
Moveable
Search engine friendly
Secure
Fast and Reliable
Support (24/7) You never know when you will work on your site.
Automatic Backups
These are the top things to look for. There is also a very important other aspect: a strong community. Building a site by yourself is not easy, but having a strong community makes it much easier.
Can't I use a free web hosting company? Wix says it's free and easy!
The Low Down On These Free Sites:
Yes, these companies do rope you into thinking they are free and easy. Companies Like:
Sitebuilder
Weebly
Squarespace
Wix
and many more like these. Even Google has started letting you build free websites with free hosting. They have had Blogger for years now.
A few points to remember when looking at free web hosting, especially for a small business.
Free Hosting Sites Are Usually Not Free:
Not Flexible
Generally not SEO friendly
You can't use your own domain name without upgrading to a paid plan
You have to pay for templates and functionality
You don't have control over your site. You are at that company's mercy. Will they be in business next year? Do they offer the best optimization methods? Do they let you customize your site? (This one line should be enough for you to understand that if you are truly building a real online business online, you have to have control) Trusting in another company and not being able to move your entire site easily to another hosting company is a big mistake.
Limited by the system you choose, for example, if you want to add a contact widget, do you have to go with what they offer, pay more, or do without?
Free website hosting for a small business owner is not an option for a real business.
What web hosting company Should I choose?
After years of building websites and being with hosting services like HostGator, iPage, GoDaddy, SiteGround, and others that don't even exist, I have finally chosen one for all my sites.
The small business web hosting I have chosen provides services others can't even offer and has a single price point.
NO UPSELLS!
If you have ever bought web hosting before, I am sure you know what upsells are. Once these companies get you in, you have to pay for faster speed, backups, to use their website builder, to keep your information private, and so forth. They will nickel and dime you to death, and you will end up paying more in the long run or doing without the service.
FYI you never want to register a domain without domain privacy. You will have your phone ringing off the hook with call centers calling offering their website building services.
I can lead a horse to water, but I can't make the horse drink it. If you choose another web hosting company, you will be severely disappointed.
If you use a Wix, Google, or GoDaddy Site builder, you are stuck with them. If they happen to go out of business, quit offering hosting services, or you violate their terms, your website is going to be a massive nightmare to move, if not impossible!
If you go with one of the other Webhosting providers like HostGator or SiteGround after your low introductory rate, their price increases tremendously because they know they have you. Most business owners will not move their sites.
So What is the Best Web Hosting for Small businesses?
It's actually a system called Wealthy Affiliate. This site IgnitedBiz.com is hosted on Wealthy Affiliates servers.
Here are the top reasons I have chosen to use Wealthy Affiliate for my small business Ignited Biz, LLC.
Reason #1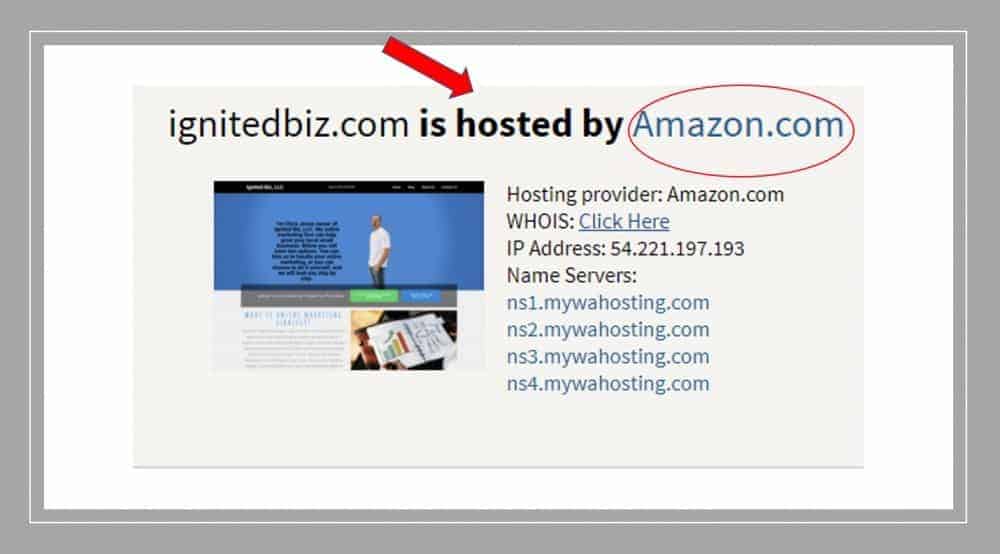 Amazon Servers To Host Your Site
Everyone knows who Amazon is, and you know they have very stable, powerful, and top-of-the-line servers. Hosting your company's website on these servers is the way to go! You don't want your business website hosted on some server sitting in a geeky guy's basement somewhere, do you? Cheap website hosting is not the way to go.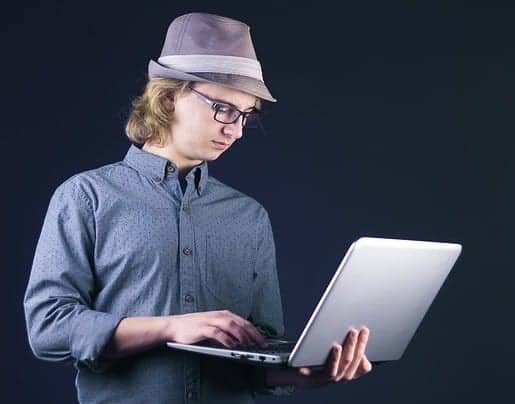 Reason #2
Affordable Web Hosting For Small Businesses
Wealthy Affiliate is one of the most economical web hosting companies out there. You can start out free using one of their subdomains.
Once you are ready to go live, you only have two choices pay monthly or a year in advance (A year in advance offers a big discount). No coupons and No Gimmicks with upsells.
Once You've Gone Monthly Or Yearly You Get It All:
Increased site speed
Top of the line Security from Intrusions, Hacking, and Malware
Https – This is critical; most companies are still charging big money for this (Every Business Needs a Secure Website)
SiteRubix
Content templates
Fast support
A great community of helpful, friendly business owners
Training Courses (You don't need to buy any other book or how to program it is all in the Wealthy Affiliate back office)
Email setup that is easy to follow
Keyword research tool Jaaxy (This is limited, but the functionality you receive on it is plenty for the Small Business Owner)
Local marketing courses
There is more and one very special and powerful SEO technique only Wealthy Affiliate (WA) offers. You won't find this secret marketing tool at any other web hosting company. Buying similar programs that are usually less effective would cost you over $100 a month.
What Is The Best Web Hosting For Small Business?
To simply answer that question, it is Wealthy Affiliate. I could go on and on as there are so many more benefits than you will ever find with any other small business web hosting service provider. If you have any questions, you can always call us at Ignited Biz, LLC at 816-399-5335, and I will be glad to discuss them with you.