Bad Moves to Avoid When Hiring a Local SEO Company
The Secrets they don't tell you can tarnish your local company website, causing it to lose or be banned from the search engines.
Ignited Biz's guide will help you avoid some of the bad mistakes that otherwise smart people make when hiring a local SEO company. We will also point out why it's not wise to use the free website builders when trying to ignite your online marketing.
Simple questions that you must keep in mind when looking for a local SEO company.
The First question any local SEO company should answer:
Are you located in the United States?
Why is this important? In a word, SPAM.
Most SEO agencies outside the USA will try to sell you link building.
Link building is an imperative part of ranking a website.
If link building is done correctly, it will skyrocket your site.
The correct way (White Hat) to build links to your local business is to reach out to other local businesses. Contact them to see if you can write an article for their site. Then Point a link back to your site. This is called guest posting.
As an owner of a local SEO company, I (Chris Jones) get regularly hit with offers for guest posting. These people, of course, want money which is considered a black hat technique.

Here is an example of a site they are trying to sell links from.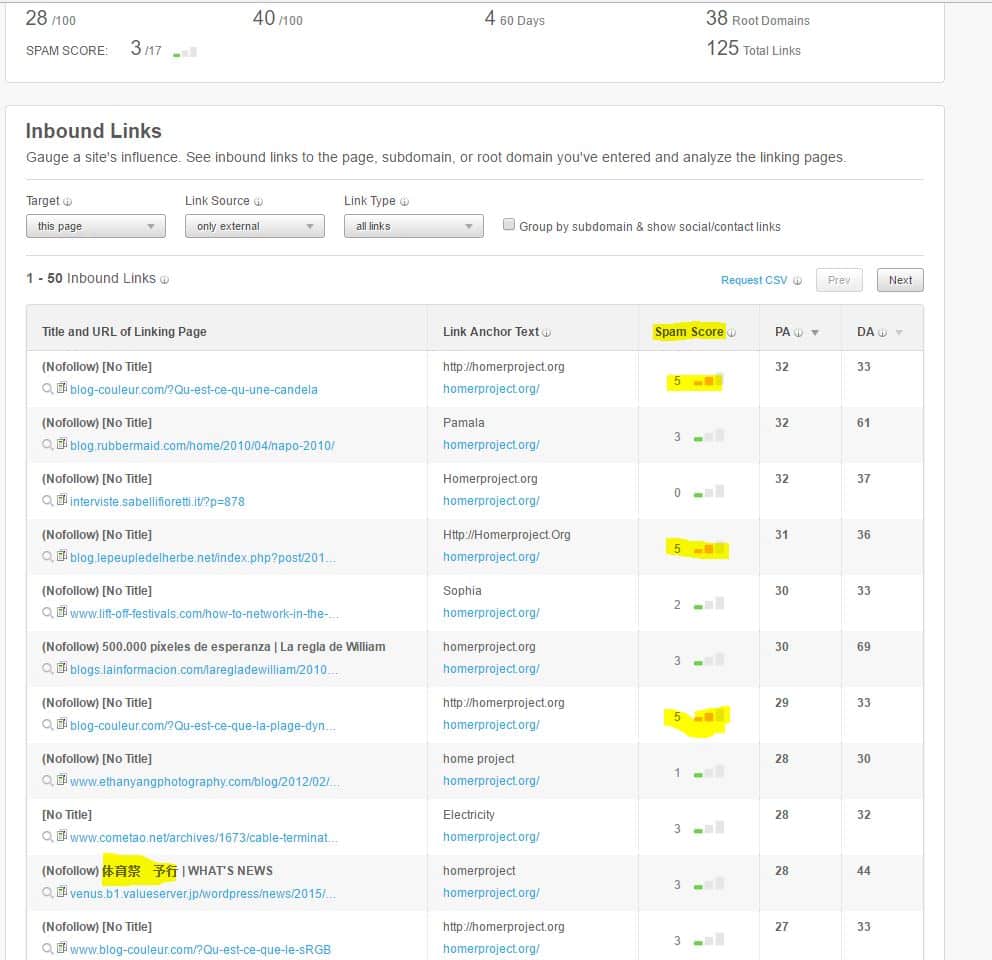 They claim high DA (domain authority) and high PA (page authority). These are two important ranking factors now that Google did away with PR (Page Rank).
The site had a pretty good DA and PA. The problem can be seen in the picture above. The sites linking in are questionable spammy sites. One site that is linking to this domain is in a foreign language which is a cautionary flag.
This is why you need an SEO expert:
This is where an SEO expert comes in handy. We have access to the tools to do research on sites before accepting links. As an SEO consultant with Ignited Biz, this is part of my job to be on alert for your company's website reputation.
When doing website localization, you want someone who speaks English. How can someone who speaks a foreign language relate to where your business is located? Again, remember this article is about local SEO firms for businesses located in the USA. If your company is outside the United States, you will want to hire someone locally from that country.
Buying links for United States companies is a risky venture. If you buy from someone overseas, it is easy for them to take your money and run.


Another example: This SEO Firm in the picture above spends big bucks on paid search. None to minimal Organic Search traffic? Yet they claim to be organic search experts?
The second question any local SEO company should answer:
How does their website stack up to optimization and SEO tests? Do their sites pass well? Or do they flounder?
You want to do one important test before hiring any local SEO establishment through Google's mobile-friendly test. https://testmysite.thinkwithgoogle.com/
This site separates the SEO professionals from the talkers. If their scores are in the red, it is time to run. It is evident they only throw up junk.
The third question any local SEO business should answer:


From a high level, they should be able to describe how they will go about getting your company results. They should be able to describe that they start with a solid foundation through great web hosting and a well-optimized site. Then onto website content generation, SEO optimized content, citation building, Schema, link building, PR releases, etc.

The final questions any local SEO firm should answer:
How do you measure your effectiveness?
If any company is saying they will get you to the top of Google searches. Just turn and run in the other direction as fast as you can.
It's impossible for any local SEO consultant to guarantee a number-one ranking on any search engine. SEO experts do make such bogus guarantees. Just consider it a red flag if the candidate claims to have an insider relationship with Google or any other search engine. Only Google, Bing, and Yahoo can control how high or low websites appear in their search results.
To gauge the success of the SEO company's efforts, you must see tracking results. How much has traffic increased? What keywords is it coming from?
Consultants should be experienced in using software to track improvement in your site's search engine rankings. The report should also include the number of links from other websites.
Who knows, you might not even need to ask for a report. If you see a significant jump in customer traffic. Another great way is just asking your clients. How did you hear about us? They should be able to tell if they searched online. If they were using a mobile device or desktop.
Other Questions:
Who's my point of contact? If you have questions, who will you be dealing with?
Why do customers leave you? I doubt any local SEO agency out there has a perfect record. Customers change their strategies. Companies go out of business for various reasons. I like discussing how I sold services for another company only to realize how awful their service was. That is when I built Ignited Biz, LLC because I wanted to feel great about what I was offering my customers.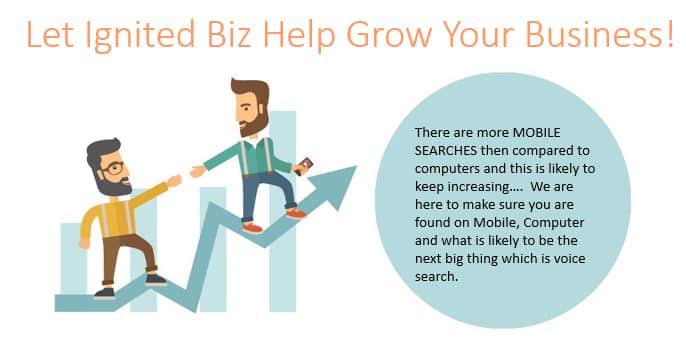 The final question to any local SEO company should be:
What sets you apart from other SEO companies?
Do they have another answer besides we will rank you #1? Hopefully, they have a product and special techniques they use and can demonstrate to you.
The Biggest Mistake Business Owners Make:
Is paying to little….
Everyone wants something for nothing, or at the very least.
We want something for a very low price. So why should shopping for a local SEO company be any different?
Let's compare this to a Roofer. Roofers always try to upsell you to their more expensive shingle. You could say no, but would this be wise? A 30-year shingle might be able to stand up to 120 mph, while the cheap shingle only 60 mph. The smart money, in my opinion, would go with the 120-mph shingle. Who wants something that will be damaged by the first storm?
The same goes for cheap local SEO services. The first search engine change or reviews, and your site will go to the bottom or, worst yet, be blacklisted.
Most people reason to themselves that if they pay thousands of dollars to a local SEO company, that's money they're losing.
Whereas when it only costs a couple of hundred bucks for a site, then that's money they're saving.
Of course, this is not correct.
The ultimate purpose of a website for local companies should be to be found online, not to cost money.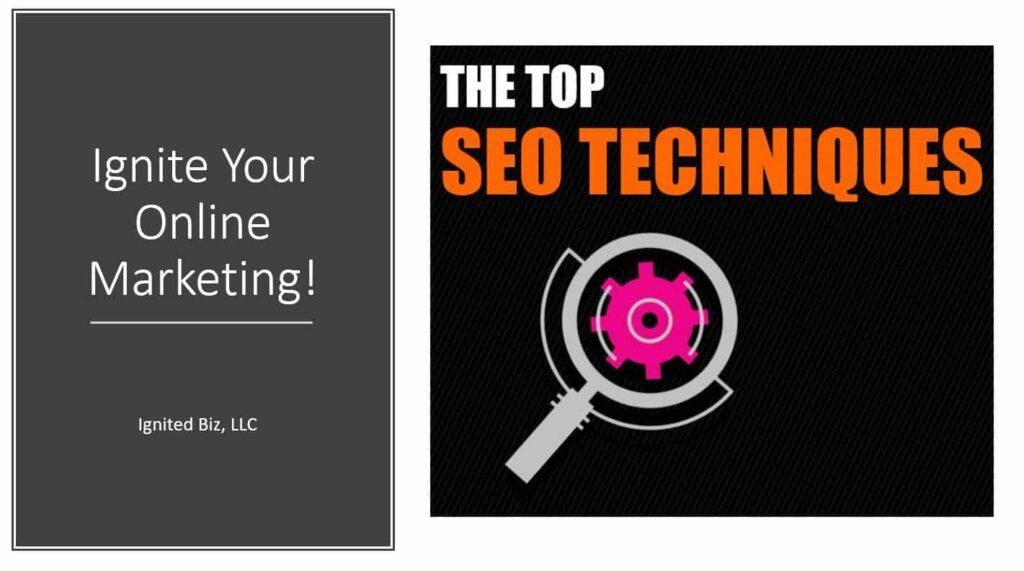 Here are some common mistakes when people try to skimp. Plus the pitfalls that come with it.
Using "Free" website builders such as Squarespace or Wix:
I use "free" in quotes because I want to tell you that it truly is not free.
A lot of people ask me about all these simple do-it-yourself websites. They wonder if I'm not concerned about these "free" sites available now. That they might cut into my business.
The truth is that free site builders are nowhere close to a local SEO company can do.
Sure, a business owner might be able to drag a picture and put in some text. But does the business owner know how to do search engine optimization? Do they know how to make their site load fast? Do they have the time to monitor, update and build an online marketing campaign?
Then on top of that, we haven't brought up the limitations these Free sites have. The biggest one is it's not free unless you want their advertising all over it.
The answer is simple!
If you're building a real business that wants to make serious money, do-it-yourself sites waste money and time. Now, if your business is a part-time venture and you never plan on being serious about your business, then I could see using the free site builders.
If you have a small or medium-sized business, the opportunity cost of having a leading industry website. Versus a just good enough site could be a big difference. That amounts to hundreds of thousands of dollars in lost revenue.
Takeaway: Don't just think of the instant result of saving yourself a few bucks. Think of the long-term impact on your business caused by having an unprofessional site.
Even if you build a website, what then? Are you going to do the maintenance?
Free Websites are Time Consuming
On top of that, the DIY (Do It Yourself) website builders will be very time-consuming. Choosing the right SEO strategy is difficult for someone who has never ranked a site before. There are tons of misleading information scattered all over the web.
Another point is a local SEO consultant has to be fine-tuning their localization skills regularly. This is because search engines and customers' search techniques are always changing. Do you want to be studying Search Engine Optimization and Website Optimization?
There are a lot of cheap companies out there that want to make you believe ranking a website is easy. That would be like me saying a plumber's job is easy or a lawyer's job is simple.
It's not easy to rank and build a site correctly. If they say it is easy, most likely they're selling you something you don't want to buy.
The questions you need to ask yourself:
How much time can you devote to building and constantly updating a site?
Do you have the desire to learn SEO marketing skills?
Would a cheap site be beneficial? Cheap equals low rankings – low rankings equals a waste of money.

What kind of money do you think it should cost? Keep in mind your business – Roofing is cheap… Dental work is cheap… What are your thoughts when customers say that to you?

If you want to do all those things for your business, you might be in the wrong business.
Hire a local SEO company today. Just make sure the agency is up to par.
Give us a call today and have a free consultation with us. After you see the rates and the work going on your site, you'll realize you got a great deal.
There are more MOBILE SEARCHES than compared to desktop and laptop computers, and this is likely to keep increasing….  Give Ignited Biz a call today and explode your local marketing.