Contractor Marketing That Generates Quality Leads!
After jumping through the fire hoops to start a contractor business. Picking what type of business entity, licensing, and insurance is enough to drive most people insane.
It's now time for the rubber to meet the road. It's time to market your new contracting company to acquire clients. Marketing is probably not something you look forward to as a contractor by trade. Most People can successfully market their business with the right tools and with the right guidance. As the company owner, you will have to decide if you want to add these tasks to your plate or hire someone.
Questions to ask:
Will I have time to do the marketing when I get busy with my actual trade?
Do I want to learn and study how to market online successfully?
Time as any person knows, is scarce, especially with being a business owner. Once you get busy, are you going to be able to keep doing everything necessary for contractor marketing?
Website Updates
Posting
Interactions Online
Link Building
Guest Posting
Citations and so forth….
If you don't keep doing the above things and improving, your business leads will dry up, possibly causing you to close your local business.
Ignited Biz, LLC put this guide together to help ignite your contractor marketing. This will provide the starting information and resources on marketing for contractors. This article includes the basic information on how to establish your business presence online and simple online marketing tactics for attracting business leads. We also will discuss traditional marketing and what still works. This post will also discuss other various ideas to set your marketing campaign in motion.
This information can be used one of two ways:
As a guide to hiring a business marketing coach. That way, when talking to the marketing coach, you will have a basic grasp of what is required.
The second way is if you are willing to devote the time and effort, this will be the beginning guide for the DIY (Do It Yourself Crowd)
In This Marketing for Contractors Post:
·         Why Marketing Correctly is so important for Contractors
·         Contractor Website Design and Setup
·         Online Marketing: The ABCs
·         Local Advertising
·         Dinosaur Advertising
·         Conclusion
Why Marketing Correctly is so important for Contractors
Marketing your contracting business is going to be an ongoing effort. If you decide to handle the online advertising yourself, you will have to keep up to date with all the ongoing changes.
Gone are the days of throwing a website online and ranking it high on the search engines.
Most business owners realize that marketing their services is a top priority for maintaining a steady pipeline of work. The thing is, most business owners are often unsure what promotion initiatives are best-suited for reaching their target customers.
First of all, contractor marketing isn't as simple as it was in our parent's and grandparents' time. You would run a big ad in the Yellow Pages, Newspaper, Direct Mail, or Homes Magazine. Of these, I would say direct mail still works when in combination with an excellent website.
Fancy Slow Website = Poor Rankings
FYI – Great website doesn't mean fancy graphics with huge pictures. A great site is fast-loading, providing your potential clients with information quickly. As I mentioned, time is one of the scarcest things we all have, and who wants to wait for a contractor company site to load?
Second, the online landscape has changed drastically in the past few years. With people carrying mobile devices around, some with small screens and some as big as my old tube TV screen. Gone are the days of desktop and laptop computers. The mobile device is now the number one device used to do online searches.
With mobile devices being the number one device to do online searches, it is important to have a fast-loading site. Can you imagine a customer out driving around who sees one of your yard signs and does a search then? Only for your site never to load or that it is unusable….
Another factor in a great site is having the mobile and desktop sites in the same format. You don't want customers using their mobile devices having to hunt for the information that was so easy for them to find on the desktop computer.
Social media is also a valuable tool for construction contractors to reach customers. This post will concentrate on website promotion with a social media marketing post to follow soon.
Contractor Website Design and Setup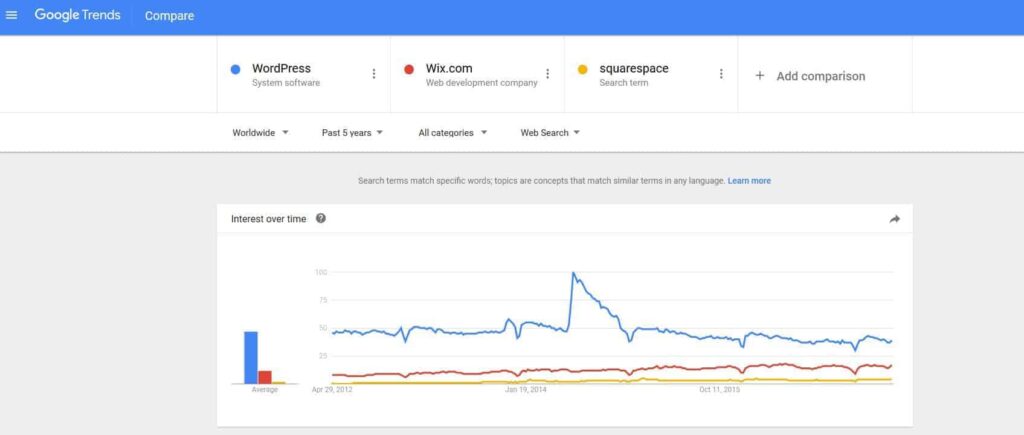 Promoting your contracting business online requires you to set up a business website. A website is an expanded business card. People are always researching online, and a company without a website just doesn't exist in most people's eyes today. A site not only gives them more information, but it can show stability and knowledge.
Think for a minute would you hire a company with a site over one without? No matter how good of a salesperson the person you talk to is, the contractor business without a site would leave many questions in a potential customer's mind.
Questions that a great website can help alleviate:
Is this company around for the long haul?
Is this contractor company one of these card table firms that will fold up and move to the next town? Leaving me high and dry with uncompleted or shabby work……
Quality, well-optimized sites are not easily set up, but hiring an online marketing agency to build a professional website can be quite cost-effective.
There are many sites out there that say it is as easy as 1,2,3 to set up a website.
If you are looking for an inexpensive way to go that someone might be able to take over and market for you down the road. Then go with WordPress. WordPress is the most versatile site builder out there.
Be cautious of Wix, Squarespace, and other sites offering simple business website builders. Often these big companies don't use the newest technology, and you will be disappointed in the long run to get the most bang for your buck.

I used Google Insights in the picture above to show WordPress vs. Wix vs. Squarespace. As you can see, WordPress (blue) wins.
WordPress has a huge community of independent developers, and it runs circles over all other website builders for small businesses on the market. Nothing compares to WordPress regarding SEO, design, and flexibility in designing a website.
Again, choose wisely; once you start your site, it is very difficult and expensive to switch.
Online Contractor Marketing: The ABC
Online marketing is a complex field. It can quickly get confusing and frustrating with so many marketing channels and opportunities to engage with potential customers. It is especially overwhelming for new contracting companies and ones too busy with other work activities.
After building a website, you will need to claim other online properties. For instance, Google My Business, Facebook, Twitter, Pinterest, Instagram, and more.
Contractor marketing will include setting these other sites up along with generating content.
FYI – Content is King – The more quality content your site has, the easier it is for someone to find you.
For inbound marketing to be successful in generating leads, you will need to build links. Local citation building along with content for guest posting and press releases.
The above activities are all things you will need to do after building a website. If you don't, your website will never rank high in search engine rankings.
Local Advertising
Offline advertising is one of the most efficient ways to get new business, especially when combined with online marketing. You will want to use local advertising to boost your business. Here are some tactics to use and how to use them.
Start participating and attending local affiliations and build relationships to help earn referrals from other professionals. Networking at local business events is one of the best ways to drum up new business leads.
Referral rewards are very helpful for encouraging customers to recommend your services to friends and family. Maybe you can use the relationship that you established at a networking event to offer gift cards to your new friends' businesses. They will then feel obligated to help you earn more business for helping them out.
Take out ads on local blogs. Hometown bloggers are a lot more persuasive than people give them credit for. Just reach out to the blog owner and send them a message to ask how much to advertise on their site. Who knows, maybe all you must do is write an article for them, and they might post it for free.
Sponsor a youth sporting team. Saving the parents and the uniform cost will be a huge plus for your company. It's a great way to show that you care about your local community.
Start a single YouTube channel with instructional videos that inform people how to do small construction tasks. While they may decide to "DIY" instead of hiring you for this one task. You will earn their trust and, hopefully, any future projects.
Run a contest. People love free things (even the chance to win something for free). You will potentially collect hundreds or even thousands of leads by running a contest for something like decorations for their home.
Dinosaur Advertising


The yellow pages have been around for decades and once were considered the standard in advertising.
When was the last time you used the Yellow Pages?
For me, the Yellow Pages go directly to the recycle bin.
Newspaper ads are not a good ROI for a business anymore. In fact, even my parents, who are in their 70's, don't get the newspaper anymore.
Direct mail is the only traditional advertising I would spend my money on. When combined with a great offer/incentive and a strong online presence, direct mail can work very well for contractor marketing.

Conclusion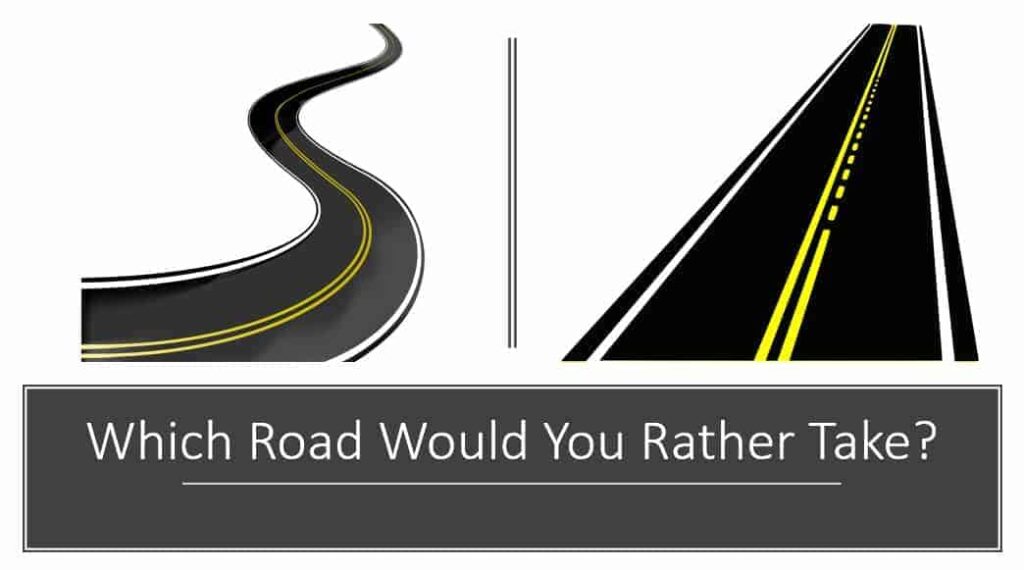 With so many steps for marketing your contracting business, it's no surprise that many contractors simply don't know where to start. I hope this post helped you in grasping the complexity of online marketing. The methods and advice above barely touched the surface. If you decide to do it yourself, you will need to dig further and start learning about HTTPS, H1 title tags, Schema Markup, Amp, Meta Tags, Geo Tagging, Keywords, and much more to be successful.
Running a website is much more work than most people realize. Building it doesn't mean people will show. Which road do you want to take? Long curvy DIY road? Or do you want to leave the marketing to an expert and do what you love?
Just like people finishing a basement. They can do it themselves. Will they do it right? Do they really realize the amount of work it takes? What about costly mistakes? Will they have the time to finish it?
Running a contractor business and handling day-to-day activities is enough to drive a business owner insane. Ignited Biz is here to manage your business's marketing. Just contact us for a free consultation.